Tickets to 2024 Cyclo-cross World Championships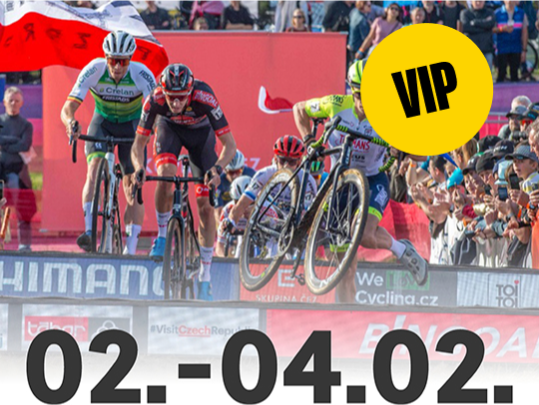 VIP: THREE-DAY TICKET: Friday, Saturday, Sunday
€451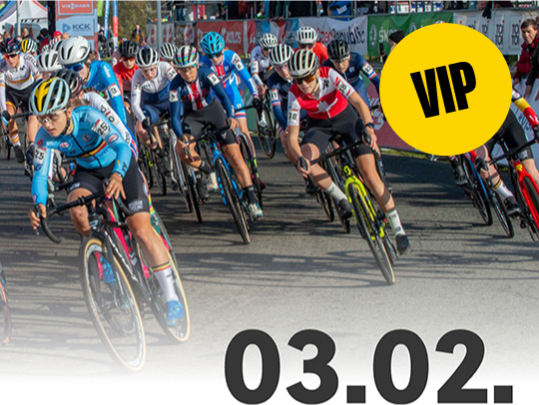 VIP: ONE DAY TICKET: Saturday
€275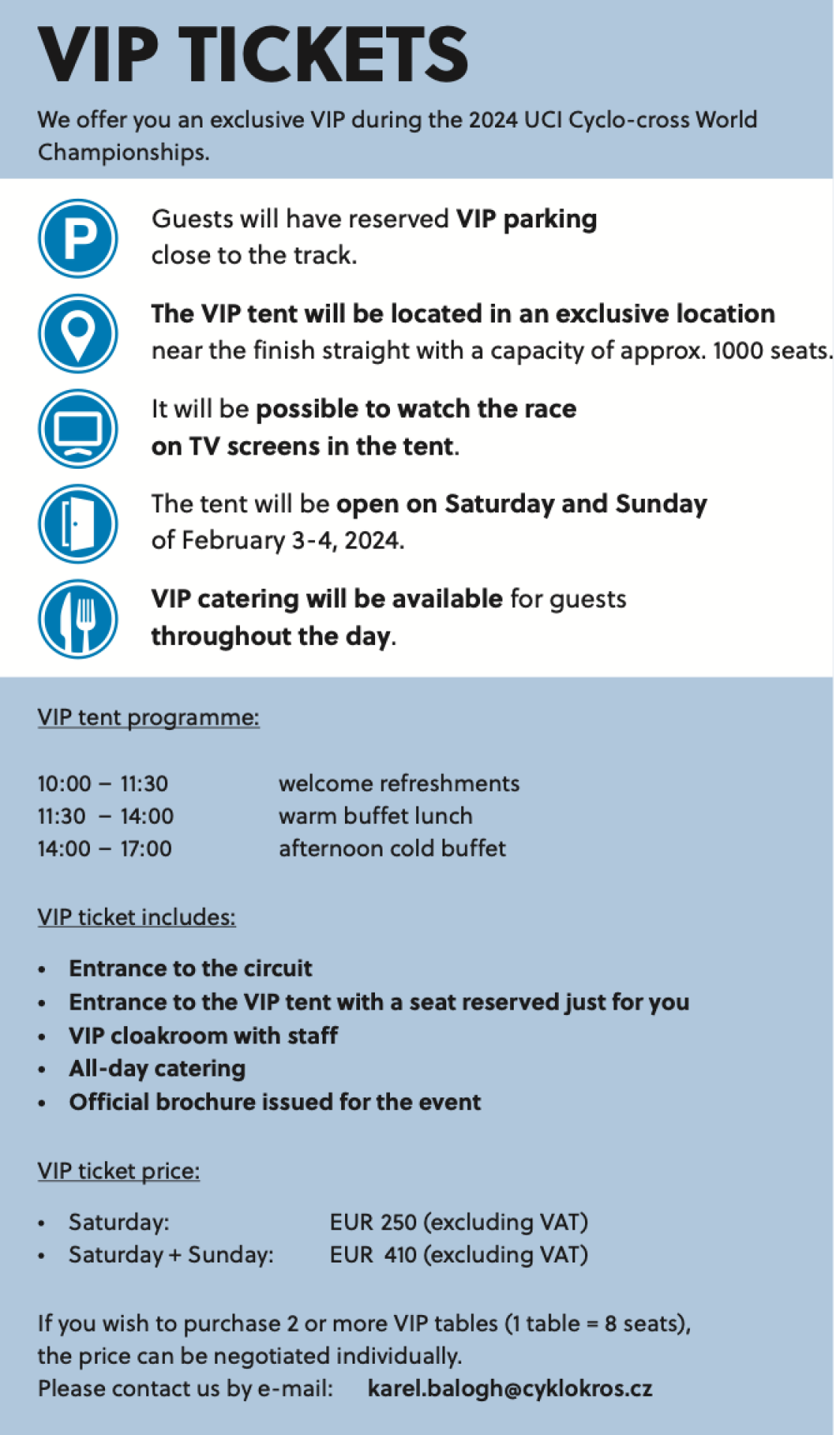 WORLD CHAMPIONSHIP 2024
Experience the unforgettable atmosphere of the cyclo-cross world championship. We are pleased to invite you to the fourth World Cyclo-cross Championships, which will be held from 2 to 4 February 2024 in Tabor.
The city of Tabor has a long history of hosting world-class cyclocross races in the Komora sports complex, which boasts an amazing cyclocross environment. In 2001, Tábor hosted the first World Cyclocross Championships, where our representatives won six valuable medals. In 2010, Zdeněk Štybar triumphed in the elite category, supported by Tomáš Paprstka's victory in the junior category. In 2015, Mathieu van der Poel and Wout van Aert made their first appearance in the elite category.
In addition to these memorable events, Tábor has hosted many other successful cyclocross races over the years. Our city has a strong tradition in this sport and we are proud to continue this legacy in the upcoming World Cyclo-cross Championships in 2024. As organisers, we have a strong track record of organising cyclo-cross races at the highest level and we will strive to create the ideal conditions for excellent sporting performances by the riders.
We look forward to welcoming fans from all over the world to witness these exceptional performances and become part of Tábor's cyclocross history.